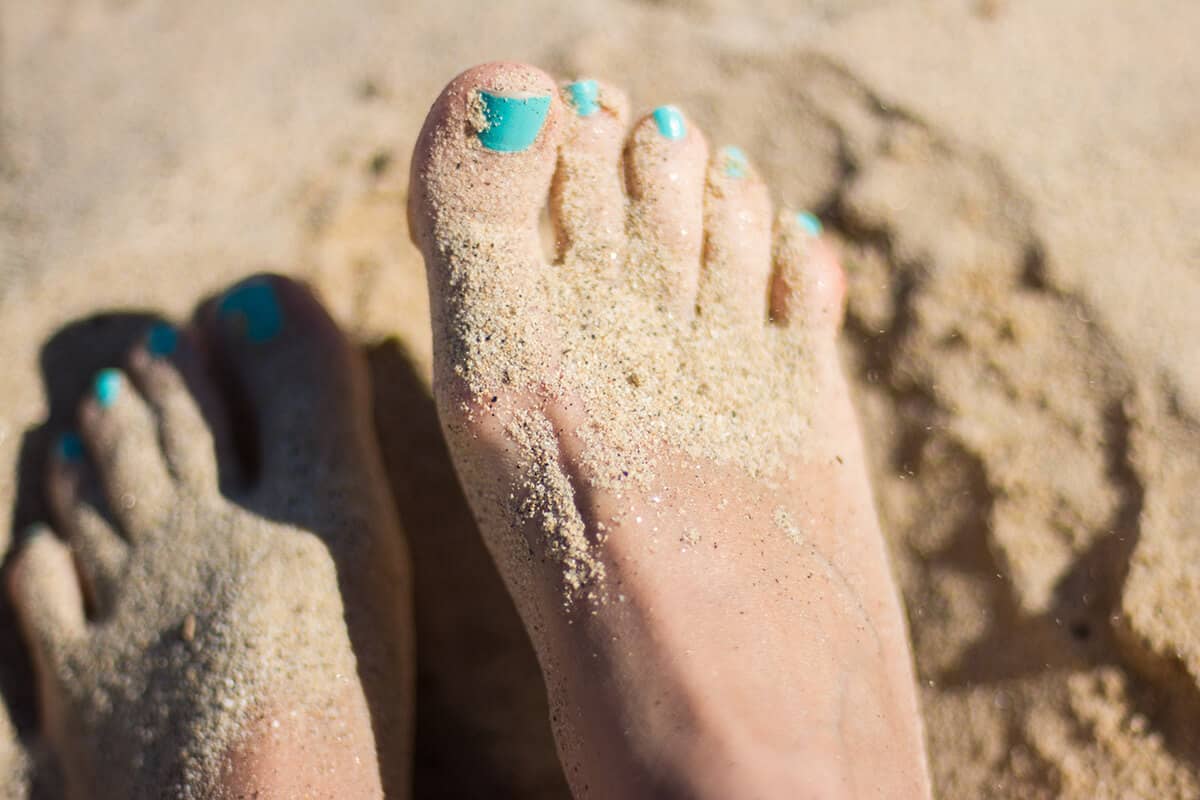 Shellac Pedicures for Summer
It's time to say goodbye to our winter layers, and say hello the season of flip flops and bikinis! With the arrival of the summer sun and the departure of most of our clothes, there is no better way to spruce up your summer style than with a pedicure. At Joseph Cozza Salon, we always want our customers looking and feeling their best, which is why we offer a multitude of high-quality treatments, such as our signature Shellac pedicures. Learn more on why this durable and fast-drying polish is perfect for vacations and any summertime activity.
Fast Drying
We've all done it at some point or another. After waiting forever for your polish to dry, you look down at your nails and find that you somehow ruined a nail. That is why we offer Shellac manicures and pedicures at our San Francisco salon. With Shellac, your nails will be completely dry after only a few minutes under a UV light.
Long Lasting
Whether you're traveling or hitting the beach, you always want your nails to look good. Yet this can be hard to achieve with traditional Acrylic nail polish since they chip much more easily. That is why our San Francisco salon loves Shellac polish. This semi-permanent polish can last up to 14 days or more without chipping or fading and offers a stunning crystal shine. So if you're looking for a long-lasting, high-performance wear polish that you don't have to be cautious with, you should stop by our beauty salon on Maiden Lane today!
No Nail Damage
Traditionally, long-lasting polishes such as gel can cause a lot of stress on your nails through the removal process. Scraping or peeling off the gel also removes the top layers of your nails, which can cause brittle and dry nails. Yet Shellac polish it is easier to remove, leaving your nails more healthy after removal.
More Natural Appearance
If you loved the long-lasting effect of gel polish but hated the look, then Shellac is the choice for you. Unlike gel that is more goopy and thick drying, Shellac polish is much thinner and dries thin like any other traditional polish.
Visit Our San Francisco Salon & Try A Shellac Pedicure Today!
If you are looking for a polish that is low maintenance and long lasting this summer season, then Shellac polish is for you. Visit one of our two beauty salon locations in San Francisco on Maiden Lane or Market Street and try a Shellac pedicure today! If you have any questions or would like to book an appointment, feel free to contact us. We look forward to sprucing up your nails soon!