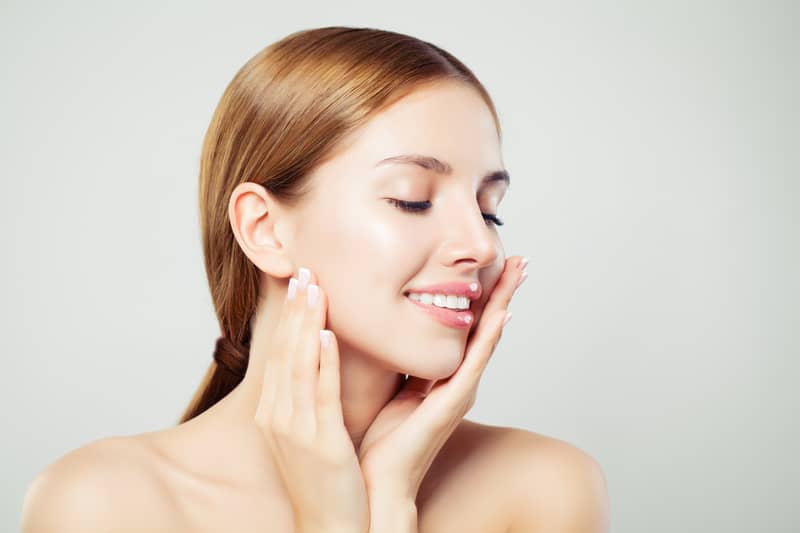 The Importance of Nutrition and Hydration for Healthy Skin
Proper hydration and nutrition are essential components to maintaining healthy skin. Eating a nutrient-rich diet, drinking copious amounts of water, coupled with incorporating vitamins into your daily routine can help sustain the youthful glow and vibrancy of your skin.
Eating the right foods can be crucial in achieving healthy and glowing skin, so let's dive into why proper nutrition is essential and how you can include the correct nutrients in your diet.
Hydration
To maintain a healthy complexion, it's vital to stay hydrated. Hydration helps the skin keep its suppleness and elasticity while preventing dryness, flakiness, redness, or other forms of irritation which can be very uncomfortable. Without proper hydration, you may not achieve maximum results in your skincare routine.
Adequate hydration helps to keep the skin looking healthy and vibrant. When it comes to hydration, the most important factor is to drink plenty of water. To maintain healthy, glowing skin, it is recommended to drink 8-10 glasses of water daily. Not only that but increasing your electrolyte intake can promote an even more radiant complexion! By following these simple steps you will be able to reap the rewards of a hydrated and nourished body.
Superfoods for Skin
Nourishing your body with a variety of nutrient-rich superfoods is essential for keeping your skin hydrated and healthy. Eating a balanced diet helps to ensure that your skin gets the nutrients it needs to look its best.
Superfoods are fruits, vegetables, grains, and other nutritious plant-based foods that are packed full of essential nutrients our bodies need for optimal health. Their vitamins and minerals help combat free radicals, shelter our cells from harm, and keep our skin looking youthful.
Supplements in Skincare
Nutrition and hydration are essential for healthy skin. Eating a balanced diet, drinking plenty of water, and adding certain vitamins to your diet can help keep your skin looking vibrant and youthful. Supplements can also be used to maintain healthy skin. Certain nutrients, such as omega-3 fatty acids, Vitamin C, Vitamin E, and zinc, can help maintain healthy skin. Omega-3 fatty acids are found in fish oil and flaxseed oil, while Vitamin C is found in citrus fruits and green leafy vegetables. Loaded with Vitamin E, nuts and seeds are a surefire way to replenish your body's needs while oysters and other shellfish provide an abundance of zinc. Together these two key nutrients work in tandem to ensure that you maintain a youthful radiance and glowing complexion. Nourish your skin from the inside out by consuming a diet rich in essential nutrients to reduce symptoms of common skin conditions. Supplementing with vitamins and drinking plenty of water can also help promote healthy, glowing skin while maintaining a youthful appearance.
Eating a nutritious diet and properly hydrating your body are absolutely key to achieving and maintaining healthy skin. Taking good care of yourself by monitoring your food intake and drinking plenty of fluids can bring you closer to fulfilling your skin goals.
Does your skin need a little TLC? Blake Charles Salons can help! Click here to see our selection of skincare services today!