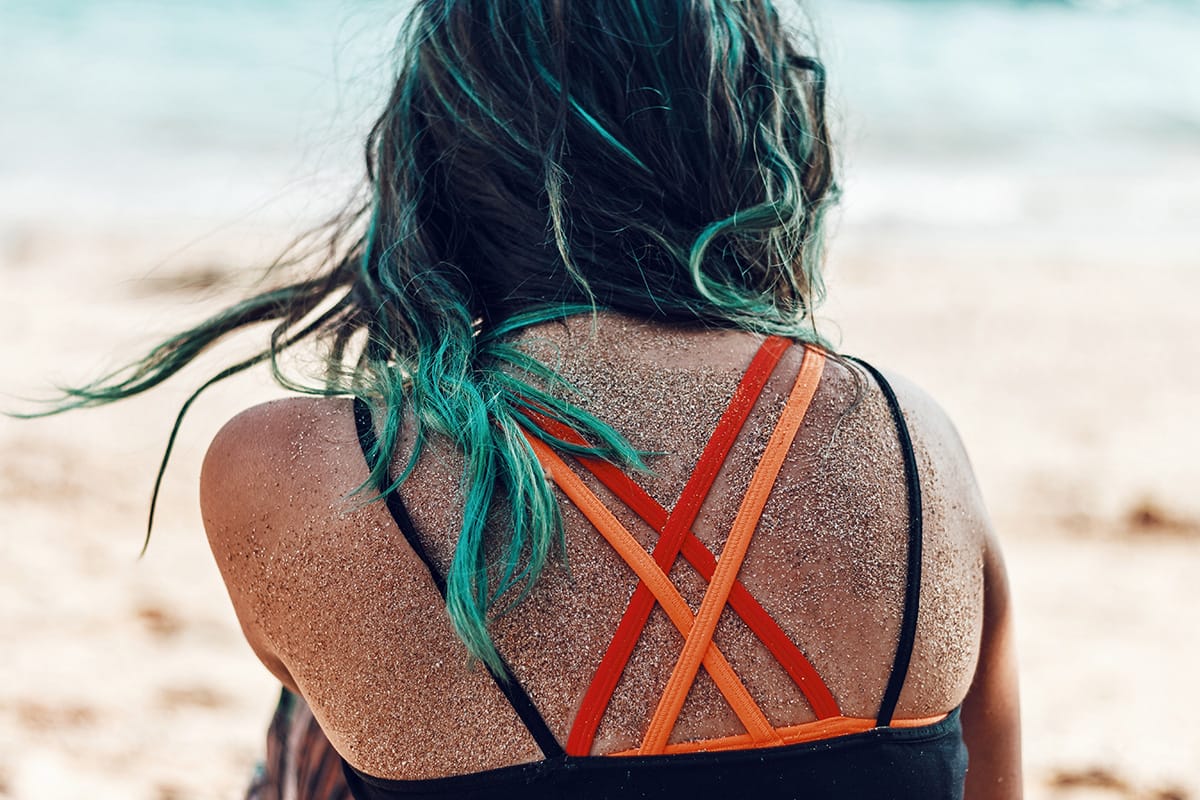 Creative Color: San Francisco Style Trend
Hair Color At Maiden Lane & Market Street
You know you're curious. Everyone is. With today's color and hair care technology just about anything is possible, depending on your hairs current color, history, and condition. Perhaps you want a strategically placed accent piece of contrasting color peeking through your fringe? It makes for a subtle statement. Feeling bold? Go platinum or go pastel. Choose any shade from baby blond to snow white to baby blues, pinks, yellows, greens, corals, power pewter or sexy silver. Craving Intensity? You'll want vivid saturated shades. Maybe you want just one color or a rainbow of hues? If your hair can handle creative color, San Francisco colorists at Joseph Cozza Salons can make it happen.
What To Know Before Going With Creative Color
Since your options are practically unlimited, it would be very wise to consult with your colorist several weeks, or at least several days, before your color session, especially if any on-scalp lightening would be required. At your Joseph Cozza Salon consultation, you will not only collaborate with your colorist on the design of your color but you will receive any instructions on how to prepare for the session. For example, you should not shampoo for four days, in order to preserve the scalp's natural oil protection during on-scalp lightening. Or we might need to first clarify your hair ahead of time to chelate (clean the canvas) of anything that might otherwise inhibit optimal results. Malibu C Crystal Gel treatment is the new industry standard for removing minerals left by your water at home or from traveling, buildup of medications, or styling product, all of which accumulate in the hair over time and could affect color results. Or we might need to build up the internal bonds of your locks, with a series of Olaplex applications. The look you want could be simple to do and require only a couple of hours. Or, it could take all day with several sessions over a period of time. It's best to go into your appointment informed! And we want to make sure we reserve the required amount of time for you. We've got you covered, whatever the scenario.
What Is The Biggest Mistake When Choosing Creative Color?
The biggest mistake clients make is thinking that their daring new color is going to be a one-time experience. It usually isn't, especially with delicate fashion shades or vivid tones. In addition to the design, preparation, and coloring, there is maintenance to consider. Hair color generally needs refreshing monthly, if you want your fabulous new tone to stay on-point, vibrant, shiny and healthy. That doesn't mean we'll have to repeat the whole coloring procedure though. You might not need more than a toner, glaze and/or treatment. But please factor in a monthly treatment and glaze especially when any lightening is involved. Our colorists will go over what to expect after you go with creative color!
Visit Our Union Square Hair Salon & Schedule Your Creative Color Appointment Today!
If you are looking for a fun, new hair color, we are ready to make your colorful dreams come true! Visit our Union Square hair salon in San Francisco and learn more about our creative color options. If you have any questions, please feel free to call us at (415) 433-3030 or contact us at our two San Francisco locations. Bring in all the photos you want for inspiration. Let's get creative together!