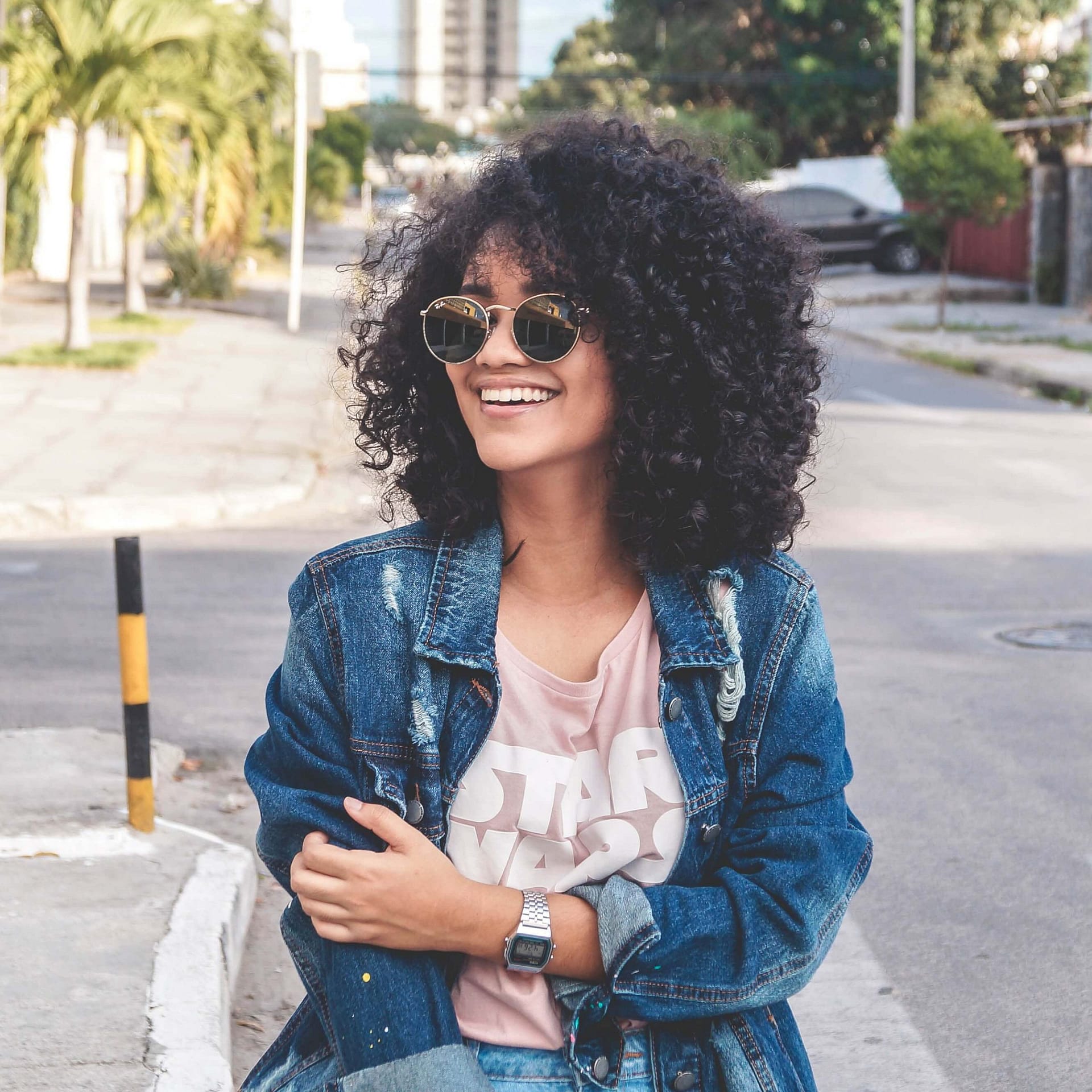 Embracing Curly Hair
Love your locks, but hate styling your undefeatable curls? Figuring out how to style your own curly hair can be difficult, and finding a stylist that knows how to work with curly hair can be even more of a struggle. At Joseph Cozza Salon, our hair stylists always want you to look your best, which is why we specialize in curly locks. Our San Francisco hair stylists understand that no head of hair is the same and work hard to provide a variety of options to find out what style, cut, treatment, or product works best for you. Learn more on how to spruce up your curls with a few tricks from our stylists at our Union Square Hair Salon.
Embrace The Curl
Though it may not be the solution you imagined, embracing your curls can actually make your hair more manageable than when trying to prevent them. Curly hair has a strong personality and tends to do its own thing. Our San Francisco hair stylists understand that it's best to not fight against your curls, but rather work with it. Though straightening your hair or getting a blowout may be your go-to, it can cause more issues in the long run. If you put heat to your hair on a frequent basis, it can damage your hair, causing more frizziness, unruliness, and making it harder to manage. If you do put heat to your hair, our San Francisco stylists recommend using a heat protectant to help prevent further damage.
Tips To Consider
Some things our stylists encourage at our Union Square hair salon are to try curl-embracing products or tools, ideal haircuts, styling techniques, and optimal styles to make your curly locks look their best, such as:
Products: Gels, creams, mousses, and leave-in conditioners can all do wonders for curly hair. There are various products created solely for curly locks. If you want volume and bounce with average hold, then our San Francisco stylists recommend mouses. If you want more control, but less volume, gels are ideal. For a lighter look that offers moisture and a light hold, then creams are your best option. Or if you want something that's low maintenance, simply use some leave-in conditioner after your shower to help provide moisture and give you more controlled curls.
Tools: Using a diffuser on your blow dryer can make a significant difference. A diffuser can reduce frizziness by controlling the air flow. This gives you more control over your hair by preventing it from flying around and getting more frizzy.
Haircuts and Styles: Sometimes a simple cut can make all the difference in your hair. Long hair, bobs, teased-out hair, and symmetrical styles all offer unique, stylish, and easy to maintain hairstyles for curly-dos. Our San Francisco hair stylists will work with you to find what cut or style will not only work best but look best on you as well.
Styling Techniques: Making a small change in your styling routine can also make a significant difference. For example, blow drying your hair downwards while holding the tips of your hair to ensure stability, can help prevent frizziness. Or if you're on a crunch for time, simply throw some sea-salt spray on and scrunch your hair to get low-key beach waves.
Contact Your San Francisco Hair Stylists At Joseph Cozza Salon Today!
Embrace your curls and get the stunning hair your dreamed of today. At Joseph Cozza Salon, our San Francisco stylists have always been focused on the art of curly hair, from cuts to styles. Our Union Square hair salon knows that there is no universal treatment for curly hair since all curls are different with different curls textures, hair textures, curl patterns, and densities. Some curls need support while others need to be calmed. Our salon is here to help, so if you have any questions or concerns, please feel free to contact us. Whatever it is you need, our stylists are eager to figure out what will work best for you, so schedule your appointment today!