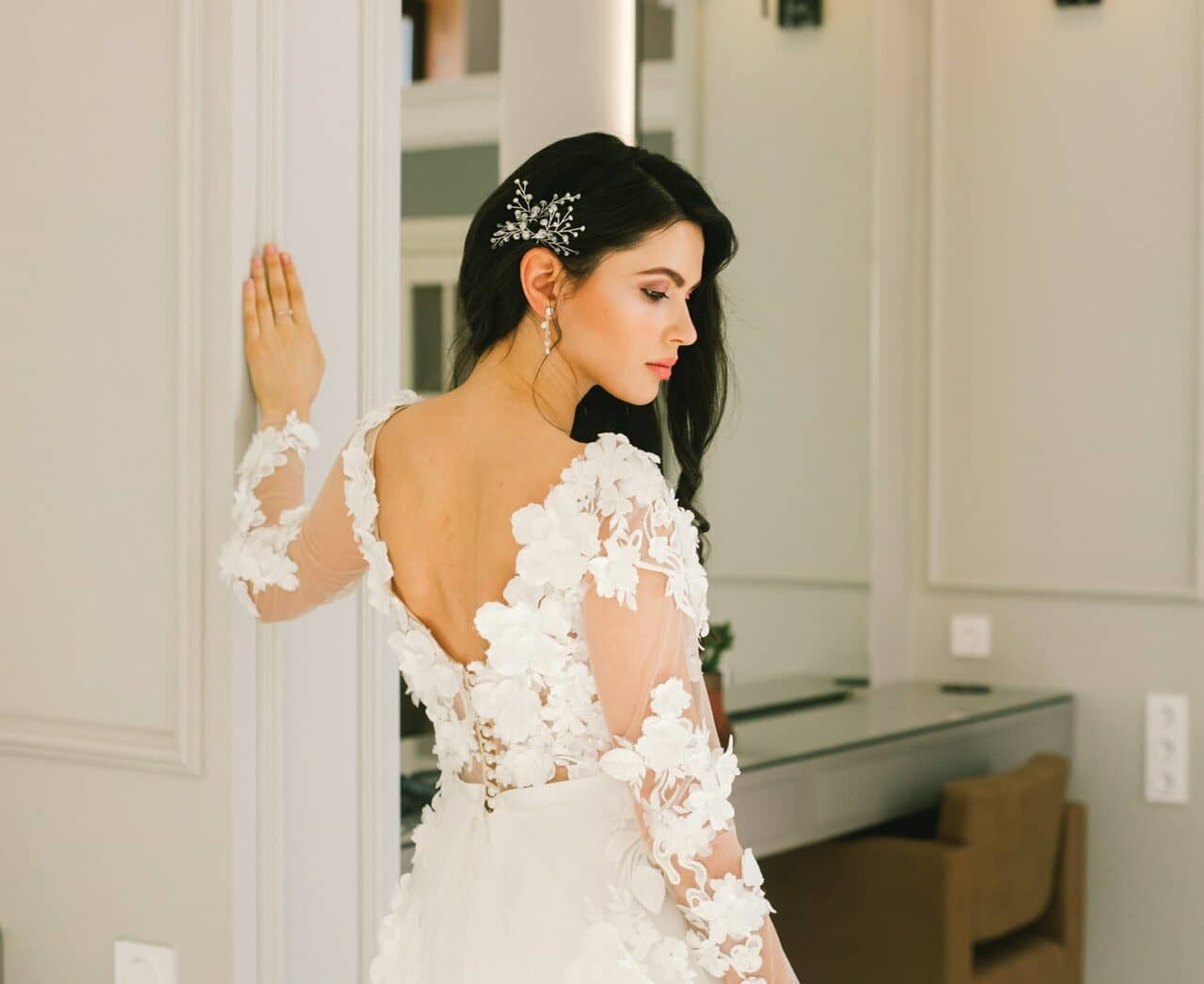 How to Achieve a Natural Glam Look for Your Wedding Day
Have you ever seen a friend's wedding photos and hardly recognized them under the heavy makeup and overwhelming updo? Of course, your wedding day is one of the most important days of your life, and you want to look your best. However, that doesn't mean that you should coat yourself in layers of dramatic makeup and add unnatural volume to your hair. You want to have a natural glam look, but you still should look like yourself. Here are a few tips that will help you to achieve that ideal natural glam look as a bride.
Touch Up Your Hair
One of the first things that you'll want to plan for is your wedding hair. Of course, you will need to have a beautiful hairdo picked out, such as a beachy waved look, a curly half updo, or a voluminous bun. However, before you get your wedding day hairdo done, you also might want to touch up your hair prior to the big day. If you're getting highlights, blonding, or even a simple money piece done, make sure that you schedule your hair appointment at least a few days before the wedding. This will allow your hair to be properly toned, adjusted, and brightened before the big day. If you're going dark or need your roots touched up, you should also schedule your appointment a few days in advance. This will guarantee that no hair mishaps happen as your changing up your coloring.
Get your Nails Done
Another service that you should get done to achieve a natural glam look is to get your nails done. Acrylics or gel nails are great options for your wedding day. Make sure that you choose a style or color that will match your wedding colors without clashing with your wedding dress. You might even want to go with your bridesmaids, so you all have coordinated nail colors. The longevity of these nail products will help you to enjoy your wedding day without worrying about reapplying nail polish. Your nails will be looking beautiful as you walk down the aisle and throughout your honeymoon.
Plan Your Makeup
Finally, don't forget to plan your natural glam look with your makeup artist. If you use a thick foundation with excessive bronzer and a dark smokey eye, you might even have your groom questioning who is walking down the aisle. Make sure that you use beautiful alternatives such as a well-matched, dewy foundation with cream blush and a shiny highlighter. This will give you glowing, vibrant skin that looks like you've gotten a healthy amount of sun. When choosing your eyeshadow shades, go for natural shades that complement your hair and eye colors. A slight smokey eye with a subtle eyeliner can emphasize the beautiful features of your face while still looking natural.
So, as you're considering different makeup and hair artists to help you on your wedding day, remember that you want to walk down the aisle looking like your natural, beautiful self. Choose a team that will help you to get your hair, nails, and makeup ready in the style that you request. Most importantly, make sure that your team makes you feel beautiful and confident as yourself on the biggest day of your life.
Are you looking for the perfect team to help you get ready for your big day? Click here to learn about the wedding beauty services at Blake Charles Salons.